CPU Intel gen 11th Core i9-11900K is a Desktop Processor with 8 cores 16 Threads, Code name Rocket Lake-S architecture 14nm Socket 1200 with CPU performance IPC is up to 19% better and integrated graphics up to 50% better, compatible with Intel 500 series chipset based motherboards.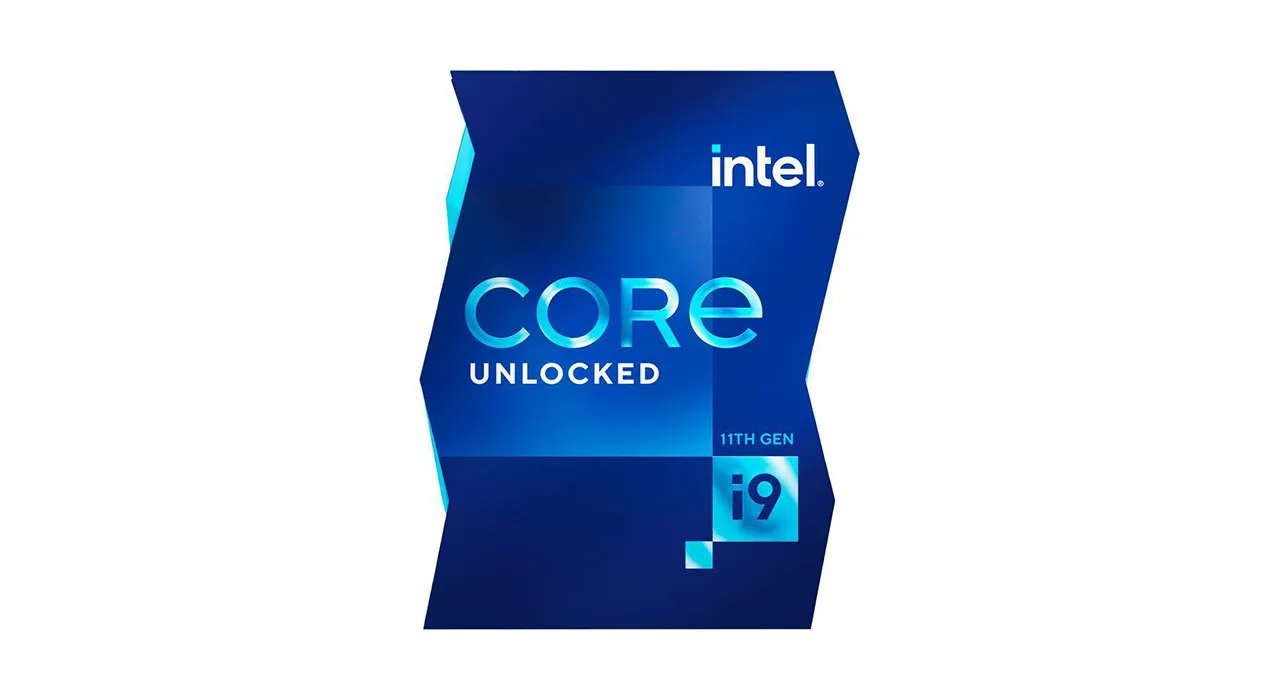 CPU Intel Core i9-11900K Desktop Processor has 16MB of L3 cache and operates at 3.5 GHz by default, but can boost up to 5.3 GHz with a TDP of 125W.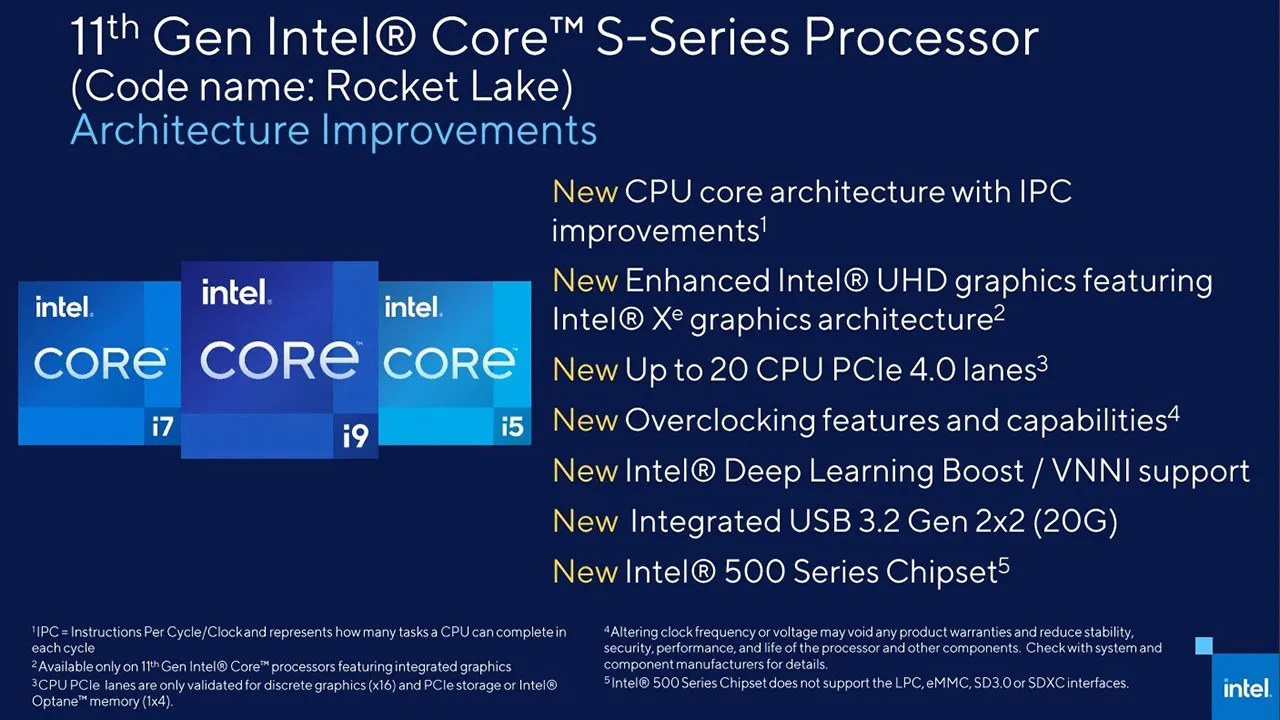 CPU Intel Core i9-11900K Desktop Processor supports DDR4 memory speed is 3200 MHz, Chipsets H510, B560, Z590 but also older 400-series ones with a BIOS update, added AVX-512 support and AI-boosting DL Boost technology, uses a PCI-Express Gen 4 interface connection. This processor features the UHD Graphics 750 integrated graphics solution. You may freely adjust the unlocked multiplier on Core i9-11900K with chipsets Z590 motherboard series. Core i9-11900K does not include a cooler.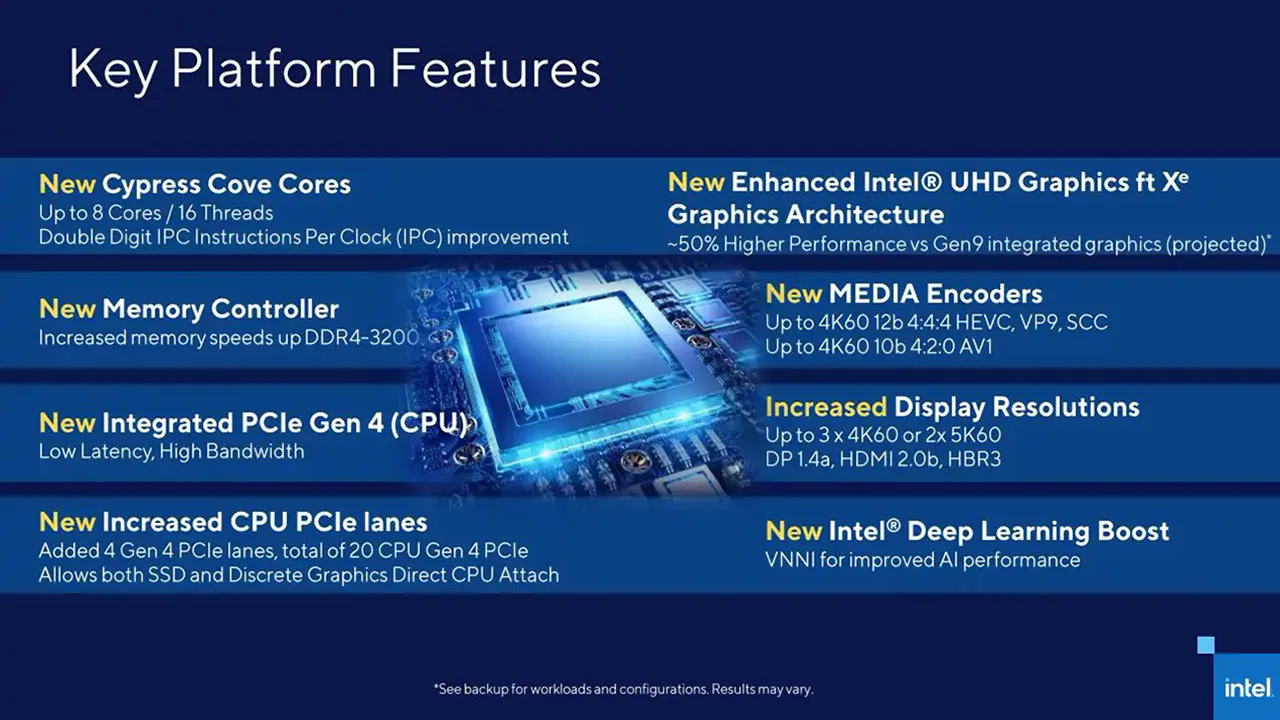 Brand: Intel
Processors Type: Desktop
Series: Core i9 11th Gen
Name: Core i9-11900K
Model: BX8070811900K
DetailsCPU Socket Type: LGA 1200
Core Name: Rocket Lake
# of Cores: 8-Core
# of Threads: 16
Operating Frequency: 3.5 GHz
Max Turbo Frequency: 5.3 GHz
L3 Cache: 16MB
Manufacturing Tech: 14nm
64-Bit Support: Yes
Hyper-Threading Support: Yes
Memory Types: DDR4 2933 / DDR4 3200
Memory Channel: 2
Virtualization Technology Support: Yes
Integrated Graphics: Intel UHD Graphics 750
PCI Express Revision: 4.0
Max Number of PCI Express Lanes: 20
Thermal Design Power: 125W
Cooling Device: Cooling device not included - Processor Only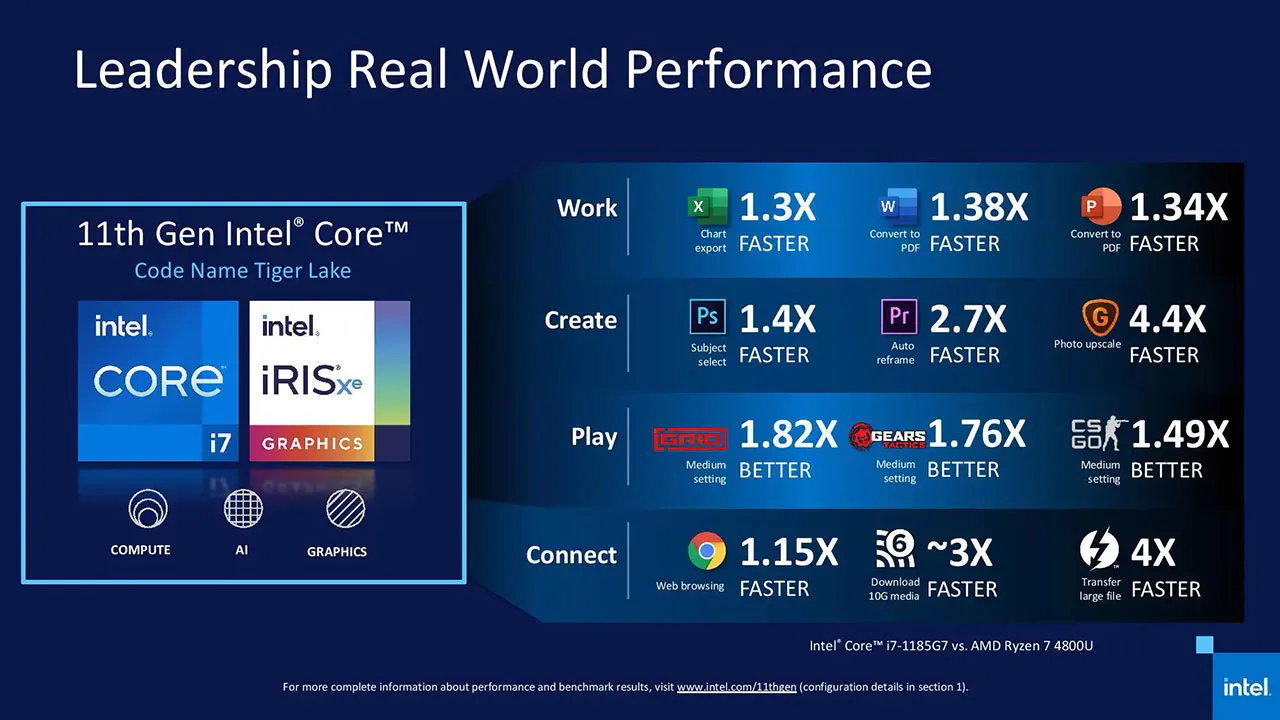 Pros:
- Best single-threaded performance.
- Best gaming performance.
- Supports Overclocking.
- Supports PCIe 4.0 interface.
- Intel UHD 750 graphics.
Cons:
- Expensive high pricing.
- High power consumption.
- Needs CPU coole.
Overall Review: I would recommend this cpu Intel Core i9-11900K 3.5 GHz Desktop Processor.